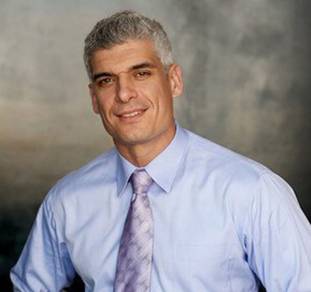 Email Attorney
Download VCard
Education
Texas Wesleyan University
School of Law
Fort Worth, Texas
Juris Doctorate
Hofstra University
Hempstead, New York
Bachelor of Arts - Philosophy
Attorney at Law
Upon graduating from law school Mr. Granata engaged in and accepted employment in the Securities industry with a local Dallas Brokerage Company. On a whim he was retained by a divorce client and more than 10 years later is still as a Dallas divorce attorney. He never looked back. Having handled hundreds of family law and custody clients he believes in prompt, aggressive representation when the parties are unable to decide on the terms of the dispute. His philosophy always is that litigation is a last resort and all attempts at mediation should be explored first.
As a divorce attorney, Mr. Granata has handled all types of divorce cases from simple no property cases to high value complex asset divorces. He believes his experience in the securities industry helps him tackle problems that frequently arise with divorcing couples and the division of their assets and debts.
Mr. Granata also has a passion when cases involve custody disputes. Often a court appoints a child custody evaluator to conduct an investigation of each party's fitness to be the primary parent and weigh in on what is in the child's best interest. These studies, which examine the social circumstances of each party, are conducted according to the professional standards of care applicable to the evaluator's license, Texas law, administrative rules, ethical standards and guidelines adopted by the state agency that licenses the evaluator. Mr. Granata believes all custody evaluators appearing in his cases be held strictly accountable to these principles in order to insure the quality of the work which the evaluator conducts. Because his client's child's life is at stake, when these principles are not followed Mr. Granata believes in vigorously attacking the analysis and conclusions of any custody expert to point out any deficiencies in work product.
In his spare time, Mr. Granata is an avid mountain biker, loves to travel for mountain biking and occasionally throws in food and coffee as necessary.
Professional Associations
State Bar of Texas
Family Law Section
Dallas Bar Association
Board Member – Family Law Section, Term 2009-2012
Dallas Bar Association
Family Law Section
Denton County Bar Association
Family Law Section
Plano Bar Association
The Annette Stewart Inns of Court, 2008 - current
The Texas Family Law Foundation
College of the State Bar of Texas
Maintaining member since 2004
Education
Texas Wesleyan University
School of Law
Fort Worth, Texas
Juris Doctorate
Hofstra University
Hempstead, New York
Bachelor of Arts - Philosophy
"I wanted to tell you thank you for everything that you did yesterday.  I knew that I had picked the right lawyer from the beginning but being able to see you in action in court & everything else you did and how you kept making sure I understood everything, just reconfirmed everything for me..."
— RP
Everyone knows divorce is a tough time in anyone's life. With so much going on and so much uncertainty, you need a Dallas divorce attorney on your side to guide you through the process.

A parenting plan is the agreement you make with the other parent regarding your children's upbringing and schedule. An effective parenting plan creates a schedule that allows each parent to enjoy...